Hello friends and family, Leo here. Today we will discuss tips and tricks for iPhone Beginners.
Are you excited to start your journey with your new iPhone but feeling a little overwhelmed? Well, fear not because you've come to the right place! In this guide, we'll be sharing 24 of the best tips and tricks to help you make the most out of your iPhone experience.
When I got my first iPhone I wish I had read something like this. It is really interesting how things can be hidden in the system and you will discover just years later that your life could be way easier.
Whether you're switching from an Android device or this is your first smartphone, we've got you covered. We'll be starting with the basics like setting up your device and navigating the home screen and then move on to more advanced features like using Siri and managing your notifications.
I love new features for Apple Apps. For example, in this article, we viewed 3 new features of the mail app. If you have macOS Ventura, you should try those new email capabilities! Or maybe you are more interested in using your iPhone as a webcam because we all know that MacBooks don't come with the best-in-class built-in camera.
But don't worry, we won't bore you with technical jargon or complicated procedures. Our aim is to make everything as easy and straightforward as possible. So, grab your iPhone, get comfortable, and let's dive into these 24 tips and tricks for iPhone Beginners!
Let's see how many of the following tips and tricks you knew.
iPhone Typing Tricks
While typing on your iPhone, there's a quick and easy way to move the cursor around without having to use your finger to drag it. All you need to do is hold down on the space bar and drag your finger left or right to move the cursor to the desired location. This method is much more convenient and efficient than manually moving the cursor with your finger.
Another handy feature while typing is the ability to select text with just a tap of your finger. If you tap the keyboard with another finger while holding down on the space bar and moving the cursor, the iPhone will automatically start selecting text from that point.
To select specific words, you can double-tap on the screen, and the iPhone will highlight the word that's closest to the cursor. Similarly, to select an entire paragraph, you can triple-tap on the screen, and the iPhone will highlight the paragraph.
It's important to keep in mind that your iPhone's autocorrect feature may not work perfectly right away. This is because the device needs time to learn your typing style and commonly used words. Over time, as you use the keyboard more frequently, the autocorrect feature will become more accurate and helpful in correcting your typing mistakes.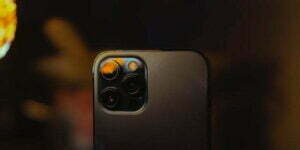 Searching and Spotlight Tricks
If you want to quickly search for anything on your iPhone, the spotlight feature is a useful tool. You can access it from your Home Screen, Lock Screen, or Notification Centre by swiping it down. Spotlight is like a search engine that allows you to search for anything you need on your device, including photos, web pages, contacts, files, places, and even word definitions.
For instance, if you want to search for photos of dogs, just type in the word "dogs" in the spotlight search bar and it will show you all your photos of dogs on your device as well as any related web photos. You can also use Spotlight to find information on people, such as Michael Moore. By typing in his name, Spotlight will show you information on him through Siri suggestions.
In addition to searching, you can also use Spotlight to perform other tasks such as making calls with Siri. Simply type in the name of the contact you want to call, and Siri will help you place the call quickly and easily.
Overall, Spotlight is a versatile feature that allows you to easily find anything on your iPhone with just a few taps. Whether you're looking for a specific file, contact, or photo, Spotlight can help you locate it quickly and easily, saving you time and effort in the process.
Haptic Touch
Haptic Touch is a feature that's widely used throughout iOS, and it provides a quick and intuitive way to access additional options and features. Simply by holding down on various items, you can access a range of additional actions and shortcuts.
For example, if you press and hold down on an app icon on your iPhone's home screen, you'll see a list of quick actions that you can perform. These quick actions can include things like opening a specific feature within the app, taking a quick photo, or starting a new note, depending on the app you're using.
Similarly, when you hold down on a photo in your iPhone's camera roll or other photo apps, you can access additional options such as saving the photo, sharing it with others, or editing it using built-in tools.
Navigating Through Apps Tips
On iOS, there isn't a universal back button like on other operating systems. However, most apps are designed so that you can easily go back by swiping from the left edge of the screen. This method is usually intuitive and easy to use, and it allows you to quickly return to the previous screen or menu.
It's worth noting that some app developers may not implement this functionality as well as others, so it may not work as expected in every app. However, for the most part, swiping from the left edge of the screen is a reliable way to go back while using iOS.
iPhone Camera Tricks
When you're using the camera app on your iPhone, there are a few hidden features and options that you can access by swiping up on the screen. These options include a timer, exposure controls, and night mode settings, which can help you take better photos in a variety of lighting conditions.
In addition to these options, you can also lock the focus and exposure of your camera by holding down on the screen where you want to focus. This can be particularly useful when you want to take a photo of a specific subject, or when you want to maintain a certain level of exposure or lighting throughout your photos.
Tips for Customizing Your iPhone Lock Screen
When you're using your iPhone's Lock Screen, there are a number of hidden features and shortcuts that can help you get more out of your device. For example, there are two buttons on the Lock Screen that you can use to quickly turn on the flashlight or open the camera app.
Additionally, you can swipe right on the Lock Screen to access the "Today View" feature, which provides a range of widgets and information at a glance. This can be particularly useful for checking the weather, reviewing your calendar, or keeping track of your fitness goals.
If you want to further customize your Lock Screen, you can also hold down on the screen to access additional options. This can include adding new widgets or customizing your wallpaper to make your Lock Screen more personalized and unique to your preferences. By taking advantage of these features, you can make your Lock Screen work more efficiently for you and help streamline your day-to-day tasks on your iPhone.
How to Get the Most Out of iCloud Keychain?
If you're looking for a way to keep track of your passwords and login information across all of your devices, iCloud Keychain is an excellent tool to consider. To get started, simply go to your iPhone's settings and scroll down until you see the "Passwords" option. From here, you can view all of the passwords that you've saved in Safari, as well as manually add new ones to your Keychain.
One of the best things about iCloud Keychain is that it can also be used for two-factor authentication (2FA). This means that you can use your Keychain to securely store and autofill the codes and information that you need to log in to your various accounts and apps.
What's more, iCloud Keychain is also available for Windows users. You can install an extension for Chrome or Firefox that will allow you to access your Keychain from your desktop or laptop computer. This can be incredibly helpful if you frequently switch between devices or need to access your login information on the go. Overall, by taking advantage of iCloud Keychain's features and functionality, you can make your online life more secure and more convenient.
How the Apple TV App Can Take Your Streaming to the Next Level?
If you're looking for a more streamlined and convenient way to watch your favorite movies and TV shows, the Apple TV app is a great tool to consider. While it's often thought of as a place to rent movies, the app actually does much more than that. In fact, it integrates with a variety of popular streaming services to make it easier than ever to find and watch the content you love.
When you search for a movie or show within the Apple TV app, it will check your linked streaming services to see if the content is available there. If it is, you can simply tap "play" and the app will open the appropriate streaming service to begin playback. Plus, if you need to take a break or want to finish watching later, the TV app will remember where you left off, so you can pick up right where you left off without any hassle.
It's worth noting that the only major streaming service that has not yet integrated with the Apple TV app is Netflix. However, with support for a wide range of other services, including Hulu, Amazon Prime Video, and more, the Apple TV app is still an incredibly useful tool for anyone looking to simplify their streaming experience. So if you haven't already, give it a try and see how it can make your entertainment options even more enjoyable.
Quick and Easy Text Tricks for iOS: Look Up and Swiping
When you're reading or writing on your iOS device, there are a few simple tricks that can make the process much easier. For example, if you come across a word or phrase that you're not familiar with, you can quickly look it up using the "Look up" button. Simply select the text and tap the button that appears to bring up a spotlight search of the word or phrase.
Another helpful text trick is to swipe to the character you need instead of tapping the "123" button and then selecting the character. Simply hold down the "123" button and swipe to the desired character, which can save you time and effort when typing on your iOS device. While this trick may not be as well-known as some other iOS features, it can come in handy for those who frequently type on their device.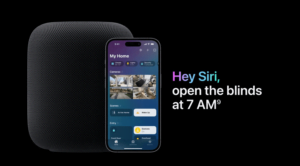 Maximizing Your iPhone's Potential: Tips on Automation and Siri
If you're looking for ways to streamline your phone usage and take full advantage of Siri, the Shortcuts app is a great tool to explore. With Shortcuts, you can customize and automate tasks, like sending messages, playing music, or even controlling your smart home devices. The app essentially allows you to create your own personalized Siri commands to make using your phone even easier.
In addition to Shortcuts, Siri also has some hidden tricks up her sleeve. For example, did you know that you can ask Siri to restart your device for you? Instead of going through the steps of manually turning off and on your phone, simply ask Siri to "restart my iPhone" and let her do the work for you.
HealthKit: Integrating Health Data from Other Apps
The Health app is a comprehensive tool for tracking your health stats and is particularly useful when paired with an Apple Watch. The app automatically records data such as steps taken and distance traveled, as well as more complex information like step length. Other apps can also read and record data through the app via HealthKit, making it a centralized location for all your health information.
The Fitness app is a great complement to the Health app for those interested in fitness. It displays all your workout information and tracks your daily active energy expenditure in kilojoules or calories burned. Like the Health app, the Fitness app is deeply integrated with the Apple Watch, where you can monitor your daily progress toward your fitness goals.
How to customize the Control Center on your iPhone
It's possible to personalize the Control Center on your iPhone. To do this, navigate to the settings, select 'Control Center,' and add or remove controls to suit your preferences. There are many controls to choose from, including low power mode, screen recording, music recognition, and more. If you add the 'Hearing' button, you can monitor the volume of the audio you're listening to with headphones and even play soothing sounds like white noise like fan sounds or coffee shop sounds.
How to remove Memoji from your keyboard?
MeMoji stickers on the emoji keyboard are not great. You can turn them off at Settings > general > keyboard MeMoji stickers.
Customizing your iPhone's Home Screen
You can personalize your iPhone's Home Screen by holding down on any empty space. You can also add widgets to it by tapping the button in the top left corner. Additionally, you can hide or show entire pages by tapping the dots at the bottom of the screen.
The Power of Creating Personalized Focus Modes for your iPhone
Customizable focus modes are a powerful feature on your device, allowing you to create personalized versions of Do Not Disturb (DND). By customizing them in settings, you can quickly toggle between different focus modes via the control center. With focus modes, you can set specific people to contact you or not during different modes, as well as customize what appears on your Home Screen and lock screens.
Two Hidden Gems: How to Use Live Text and Visual Look-up in iOS?
iOS has two powerful features that allow you to extract information from photos and videos. One is called Live Text, which enables you to select and copy text from within the image, such as a person's name or a phone number. Simply press and hold the text to activate this feature. The other is Visual Look-up, which allows you to identify objects and scenes in photos, such as animals or plants. To use it, swipe up on a photo in the Photos app and tap the button. It's also available in Safari and other apps that support it.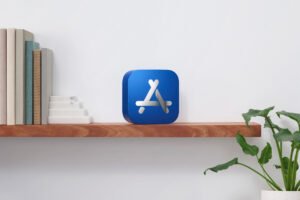 Other General iPhone App Tips
The Weather app in iOS provides a quick way to check the forecast for the day, and if you need more information, simply tap on a particular day to see additional details such as hourly weather, wind speed, and humidity. Additionally, if you're someone who relies on Siri, you can simply ask "Hey Siri, what's the weather like today?" and you'll get a response with the latest weather information.
Apart from the weather app, there's another app that's useful in finding your lost devices. The FindMy app in iOS is a lifesaver when you've misplaced your iPhone, iPad, or MacBook. This app enables you to track all your Apple devices and view their current location on a map. You can also put your device in lost mode or remotely wipe it in case it's been stolen or lost for good. This app works even when the device is offline or out of battery, thanks to Apple's vast network of devices that help locate yours. So next time you're unable to locate your device, don't panic – just open the FindMy app and let it do the work for you.
Summary – iPhone Tips and Tricks
In conclusion, the iPhone is a remarkable device that comes with a wide range of features that can make your life easier. By implementing these tips and tricks, you can take full advantage of everything that the iPhone has to offer. From organizing your apps to customizing your settings, these tips will help you streamline your experience and make the most of your iPhone.
Whether you're a new user or a seasoned iPhone pro, it's never too late to learn some new tips and tricks. With this comprehensive list, you can take your iPhone game to the next level and explore all the hidden features that you might not have known existed. By mastering these features, you can improve your productivity, save time, and get the most out of your iPhone experience. So what are you waiting for? Start implementing these tips today and take your iPhone experience to the next level!
Fellow Apple Beginners, that's all. I hope you liked reading this article as much as I enjoyed writing it. If you want to support this blog you can Buy Me a Coffee or say hello on Twitter. I'm available on LinkedIn or send me an e-mail through the contact page.
You can likewise sponsor this blog so I can get my blog free of ad networks.
Thanks for the reading and… That's all folks.
Image credit: Featured Images