Hello iPhone Lovers, Leo here. Today we will talk about Apple's  app of the year.
We will talk about everything you need to know about this annual celebration and did you know the winners also win a physically exquisite trophy?
We always wanted to know what Apple actually thinks of the Apps in the App Store and this award is a great opportunity to confirm what kind of Apps Apple endorses for the future.
Knowing what Apple thinks of great Apps is crucial for anyone in the iOS App industry since App Store Search Optimization can be heavily affected by awards and extra exposure. While is important to know the winners, it is really important to know the security features of your iPhone too, and you can check 3 hidden features in this article.
I'm trying this new format of articles because I'm not only interested in iOS development but in the Apple ecosystem, you can expect much more Apple news-related content in the future too. You can learn for example the new WhatsApp features in this article!
Let's check the winners! But first…  
What is the App of the Year Award?
App of the year is a prize given to very few apps in the App Store. An internal committee inside Apple decides what are the mow revolutionary, fresh, and beautifully designed apps that year and awards them with this premium honor.
Tim Cook, CEO of Apple, remarked that the honorees of this year's App Store Awards "reimagined our experiences with apps that presented fresh, meaningful, and real viewpoints." These entrepreneurs, who range from globally distributed international teams to self-taught lone creators, "reflect the manner in which applications and games influence our communities and lives." Apple revealed the winners of the 2022 App Store Awards, highlighting 16 games and apps that encouraged users to engage with the world more deeply, use more of their imaginations, and maintain relationships with friends and family.
The winners of this year's competition represent a wide range of developers from around the world whose games and apps were chosen by Apple's editorial staff for providing outstanding user experiences and having a significant cultural impact. Now let's check the winners.  
App of the Year: BeReal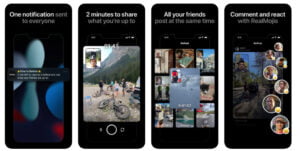 The underdog of the social networks that is definitely not focused on creating influencers is now App of the Year.
BeReal is a popular social media app that pings all of its users with a two-minute reminder to snap a front- and back-facing photo at a specific time of day.
It is ranked No. 2 as of Monday on Apple's list of the best free apps. According to a summary report, Alexis Barreyat, a Frenchman, established BeReal in January 2020 "in response to a feeling that current social apps are doing everything else but connecting us with our friends and family." Barreyat worked for GoPro before starting his own business. With the help of renowned VC firm Andreessen Horowitz and other investors, the app has raised $30 million in a Series A Round.
BeReal, the winner of the iPhone award, pings ("It's time to BeReal") users at a predetermined, arbitrary time each day and requests that they shoot a front- and back-facing camera photo. You are permitted to upload after the designated time, but you are not permitted to view your friend's images until you publish your own.
BeReal wrote, "We want to be around for as long as you'll have us. We're fortunate to be able to organize our time in this manner because there are many great things we want to build. You will be informed as soon as we are prepared to disclose information, we promise.".
They also haven't made download statistics available to the public, but it has previously stated in a Greenhouse blog that it has more than 10 million daily active users. Right now, it doesn't seem to have a clear income source.
The company claims on its press page that the app is free, ad-free, and that it has no intention of working with companies (although it declined to comment specifically on the award).
Following BeReal's meteoric rise to fame, TikTok and Instagram responded with imitative features on their own platforms. On other platforms, the BeReal app has also sparked a variety of jokes and quickly popular web content. Congratulations to BeReal and I wish all the success to their team 👏  
Other Platform Category Winners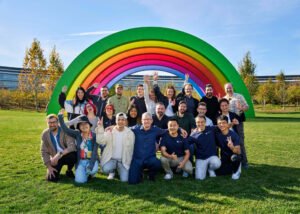 The prizes are divided into platforms. iPhone, Ipad, Mac, Apple TV, and if each one of those platforms have a regular app prize and a game prize. The only outlier here is the China Game of the Year which is a category of its own, and I'm sure you can imagine why…
Here is the rest of the list of the winners:
Congratulations to each one of those too!  
Cultural Impact Winners
This year, there were also apps that "had a lasting impact on people's lives and influenced culture," such as Dot's Home, a single-player video game with a social justice focus that was recognized with a cultural impact award. The winners of this year's contest inspire users to express their feelings more fully, build genuine connections with people, honor their ancestry and the generations that came before them, and think about how to improve the world now.
The winners of this category were:
How We Feel assists users in putting challenging emotions into words and offers techniques for dealing with these emotions in the present by encouraging users to access their emotional well-being with the simplicity of daily check-ins.
Dot's Home is a gripping and thoughtful time-travel story that highlights systemic housing injustices and their effects on communities of color.
Locket Widget promotes close relationships between loved ones without the constraints of traditional social media. It does this by enabling users to share live photographs directly to family and friends' Home Screens.
Waterllama's vibrant design and friendly direction make achieving hydration goals enjoyable. It uses entertaining challenges, polite reminders, and adorable characters to keep users on track. I think this one is really right on point on design + app goals.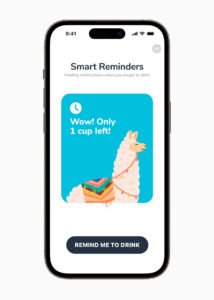 Users of Inua – A Story in Ice and Time can embark on a captivating, ethereal journey to learn about historical events that incorporate parts of Inuit customs, folklore, and breath-taking tales.  
The Trophy – What is the physical trophy of Apple's app of the year?
The winners also win a trophy, but not a regular one. Apple has recognized the top games and applications at the end of every year for more than ten years. Each of the winning developer teams will be presented with a tangible award modeled after the distinctive blue App Store icon to recognize their contributions.
The trophy, created with great craftsmanship, has the winner's name etched on one side and the App Store logo set into 100% recycled aluminum used to build Apple products.
Check it below: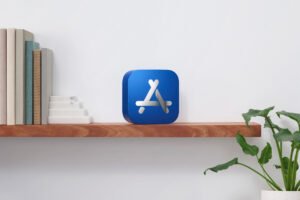 And that's it for today!  
Summary – App Store Winners
Today we check how App Store awards the best app in each platform. We also discovered what is the physical prize that the winners win.
The most secure and active app store in the world is The App Store, which debuted in 2008. It is an engine of global economic growth, supporting $643 billion in billings and sales during 2020 alone. It is currently home to 1.8 million apps and is viewed by more than half a billion people each week throughout 175 areas.
The App Store facilitates access to the resources and knowledge needed by innovators, visionaries, and learners of all ages and backgrounds so that they can create a better future and a truly better world.
Fellow Apple Lovers, that's all. I hope you liked reading this article as much as I enjoyed writing it.  If you want to support this blog you can Buy Me a Coffee or just say hello on Twitter.
You can reach me on LinkedIn, or send me an e-mail through the contact page.
You can also sponsor this blog so I can get my blog free of ad networks.
Thanks for the reading and… That's all folks.
Source: Apple