Hey there, iPhone users, Leo Here! Today we will talk about the new New iOS 16.3 Update.
Are you ready for some new updates and features on your device? Well, good news because Apple just released iOS 16.3 for all of us to enjoy.
This update includes some pretty cool stuff, like a new way to secure your Apple ID, changes to the Emergency SOS feature, and even a brand new wallpaper designed by Apple to honor Black History Month.
Is not only the iOS that is having upgrades lately, HomePod also has a new version released with more features, sensors, and better audio. Also, check how can this accessibility feature can help you when you have only one hand to handle your iPhone apps.
How to update to iOS 16.3?
But before we dive into all the new features, let's talk about how to actually install the update. To get iOS 16.3 on your iPhone or iPad, head on over to the Settings app, go to General, and then select Software Update.
If you don't see the update right away, don't worry, just keep checking back as it can take a few minutes for the update to hit all devices. And don't worry if you have an older iPhone model, Apple is also rolling out updates for those, like iOS 15.7.3 and iOS 12.5.7.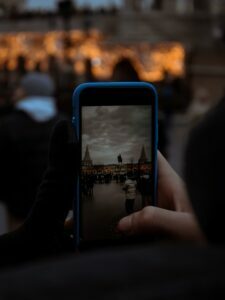 iOS 16.3 Features
Now, let's talk about the exciting new stuff in iOS 16.3. First up, we have a brand new Unity wallpaper that Apple created specifically for Black History Month. It's a really cool design that honors black culture and history, and it's a great way for Apple to show its support for the black community.
Next, Apple is introducing a new way to secure your Apple ID with physical security keys. This means that when you sign in on a new device, you'll be required to use a physical security key as part of the two-factor authentication process. This is a great way to add an extra layer of security to your account and protect it from potential hackers.
HomePod Update for iOS 16.3
If you're a fan of the HomePod, you'll be happy to know that iOS 16.3 also includes support for the 2nd generation of the device. This means you'll be able to use all the cool features of the HomePod with your new update.
Emergency SOS Feature Updates
This is one of my favorite new iPhone features and got a quality-of-life update now.
One of the biggest changes in iOS 16.3 is the Emergency SOS feature. Now, instead of just holding down the side button to make an emergency call, you'll need to hold the side button with the up or down volume button and then release it in order to prevent any accidental emergency calls. This is a great safety feature that will give you peace of mind knowing that you won't accidentally call for help when you don't need it.
Bug Fixes and Improvements on iOS 16.3
Of course, no update is complete without some bug fixes and improvements, and iOS 16.3 is no exception. This update includes fixes for issues like drawings not appearing on shared boards, black wallpaper on the Lock Screen, and horizontal lines appearing when waking up the iPhone 14 Pro Max. It also addresses issues with the Home Lock Screen widget not accurately displaying the status of the Home app, and with Siri not responding properly to music requests or not understanding requests in CarPlay.
Summary – Discover iOS 16.3 New Features
All in all, iOS 16.3 is a pretty solid update with some cool new features and improvements. So, head on over to the Settings app and start updating your device!
Fellow Apple Lovers, that's all. I hope you liked reading this article as much as I enjoyed writing it.  
If you want to support this blog you can Buy Me a Coffee or say hello on Twitter. I'm available on LinkedIn or send me an e-mail through the contact page.
You can likewise sponsor this blog so I can get my blog free of ad networks.
Thanks for the reading and… That's all folks.
Image credit: Featured Image